Back to DJs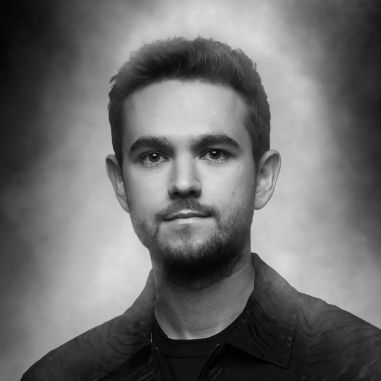 Zedd started with music in his daily routine from early childhood on. Born Anton Zaslavski and raised in Kaiserslautern, Germany by two classically trained musicians, he began playing the piano at the age of four and built up his knowledge of the Classical repertoire throughout his childhood, at times writing a song a day. At age twelve, Anton learned to play the drums and, soon after he began performing with the post-hardcore/metal trio Dioramic. As a preteen he was already composing and producing numerous rock songs in his band's own studio. As the aughts progressed, Anton's awareness of other genres widened, and in 2009 his interest in producing electronic music was piqued after hearing the French electronic duo Justice. With his gift for musicality and background in instrumentation, composition and production, the move into the realm of electronic dance music was seamless.

2009 proved to be a watershed year for Zedd. It was during this year that he began producing electronic music, and within an incredibly short period of time amassed widespread critical and audience acclaim. Within a few months of beginning his production work, Zedd won two Beatport remix contests, the "Armand Van Helden / Strictly Rhythm Remix Contest" and the "Fatboy Slim / Skint Remix Contest". These critical wins gave the budding artists the notoriety and clout to catch the interest of Skrillex who essentially found him on the net and signed him to his new OWSLA label. He caught the ear of Interscope A&R Dave Rene and Interscope Geffen A&M Chairman Jimmy Iovine and successfully released several official remixes for powerhouse artists such as Lady Gaga, Black Eyed Peas, P. Diddy, Swedish House Mafia and Skrillex on labels including mau5trap, Interscope, and EMI.

In the realm of his original compositions, Zedd's hit singles 'Shave It' and 'Slam The Door' (out through OWLSA) both held the top spot on Beatport's charts for multiple weeks at a time. In the same year, his remix of Lady Gaga's "Marry the Night" appeared on the deluxe edition of the superstar's latest album Born This Way and his remix of "Born This Way" appeared on Born This Way: The Remix. In addition to his own compositions and reworkings of others' songs, Zedd has had other electro heavyweights take their turn at his tracks, including Armin Van Buuren, Kaskade, Knife Party and more.

Zedd's stellar development is undoubtedly linked to his unique and highly recognizable style of composition. It stands out in a crowded field as meticulously detailed and carefully produced, very playful and at the same time remarkably catchy despite the complex musicality drafting it up. Drawing from his diverse musical background spanning from classical to post-hardcore/metal to electro house Zedd's music not only draws from uncommon sources but also has the ability to appeal to an audience outside the realm EDM.

He recently signed to Interscope records and is readying his debut LP Clarity on the label for and October 2012 release. The album's first single, "Spectrum," featuring Matthew Koma, has garnered massive global attention, climbing into the Top 10 of iTunes dance charts and holding the number one spot on Beatport Worldwide for almost three weeks. Zedd has also racked up several massive original production credits including Eva Simons' "I Don't Like You" and Justin Bieber's "Beauty And A Beat." A Rolling Stone "Artist to Watch" for 2012, Zedd has appeared at major festivals, including Ultra, Electric Daisy Carnival, and Nocturnal. In 2012, he performed at Coachella and is confirmed to appear at Lollapalooza, Hard Summer in Los Angeles, and Electric Zoo in New York. Zedd was also chosen to be the only opening act for the Asian leg of Lady Gaga's world stadium-tour "The Born This Was Ball". In June he returned to the U.S. for a series of headlining shows, including several appearances at Marquee in Las Vegas.

A musical prodigy from the start, Zedd is already a powerhouse beyond the EDM realm. His originality and momentum will unquestionably propel him into the ranks of superstars.